Kits DLS Leicester City dan Logo Terbaru
Kits DLS Leicester City 2022 Terbaru dan Logo - Leicester City Football Club is a professional football club based in Leicester in the East Midlands, England. The club competes in the Premier League, the highest level of England's football league system, and plays its home matches at the King Power Stadium.
The club was founded in 1884 as Leicester Fosse F.C., playing on a field near Fosse Road. They moved to Filbert Street in 1891, were elected to the Football League in 1894 and adopted the name Leicester City in 1919. They moved to the nearby Walkers Stadium in 2002, which was renamed the King Power Stadium in 2011.
Leicester won the 2015–16 Premier League, their first top tier title, becoming one of seven clubs to have won the Premier League since its inception in 1992. A number of newspapers described Leicester's title win as the greatest sporting shock ever; multiple bookmakers had never paid out at such long odds for any sport. The club's previous highest ever league finish was second place in the top flight, in 1928–29, then known as the First Division. Leicester holds a joint-record of seven second-tier titles and have competed in the FA Cup final five times, winning their first title in 2021.
Leicester City Home Kit
URL: https://i.imgur.com/JwiVT6y.png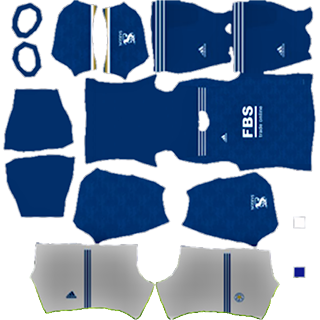 Leicester City Away Kit
URL: https://i.imgur.com/O0wbZAS.png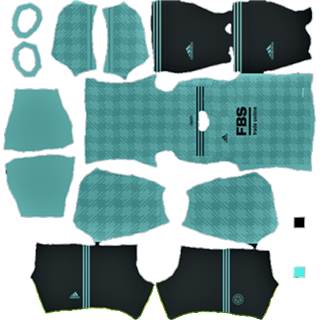 Leicester City Third Kit
URL: https://i.imgur.com/tEeAcPx.png
Escudo
Enlace Alterno: https://i.postimg.cc/cHCPLfkK/Leicester-City-FC.png
Equipación Local Versión 1
Equipación Local Versión 2
Equipación Portero Visitante
Tercera Equipación Portero